NOTE
The Application deadline is over, and you can no longer apply!
1. About TRACE
– Partnership and roadmap
The goal for TRACE is to contribute to Denmark achieving the national climate targets in the areas of plastics and textiles by 2050. We want to create a Research & Development partnership, where private and public companies and knowledge institutions interact with the rest of society and the most talented national and international researchers develop tools and processes to convert traditional linear production/economy/ consumption into circular solutions. 
Our ambitious R&D partnership collaborates across the entire value chain from public and private companies to knowledge institutions, and authorities, to facilitate the transition. The partnership is founded on the Danish systemic leadership values with an insisting focus on shared and openminded value creation. 
Innovation, design and technology are part of the DNA of Danish companies, and we have an experience that knowledge sharing, collaboration, and development belong naturally together and can create great results. This means that at the same time as we can strengthen the climate effort and at the same time as a society achieve a large job and export potential. 
Three workstreams provide the backbone of the roadmap activities and have the following success criteria: 
Plastics: Bringing end-of-use plastic back into high-quality use (>100,000 tons) Lifting material out of incineration (>80,000 tons) viable alternatives to virgin & fossil materials (>1000 jobs in emerging industry) Building capabilities to support high value recycling & reuse, but also for functional value utilization of other components enclosed in plastic. 
Textile: Less returns longer use phases and more value creation of products for better circularity. Less production waste, production closer to market with more flexibility to market needs, less deadstock in retail, and more agile and user-led market strategies for circularity. Export of insights and know-how. Improvement of design strategies for longer use phases and better circularity, first steps of decoupling more virgin resources from the economic model. More transparency of value chains and more insight into reselling markets and tendencies. New techs for sorting and fiber recovery for full circularity. 
Common: Ability to sort mixed plastic and textiles will allow for a joint collection system; Reducing material consumption from a more sustainable healthcare sector; Development of circular textile value chains with considerable effects on maintaining and expanding Danish employment along the textiles value chain; Full-scale implementation and scale-up of reuse/recycling system for mattresses. 
Under Pool 1 60 million DKK was granted to 14 projects. These projects were applied for as part of the collected application to the Innovation Fund, Denmark. In contrast to pool 1 project proposals, pool 2 proposals will be evaluated by external reviewers and the process will thereby follow the already known Grand Solutions process regarding evaluation and hearing process. 
For information on current partners and for an overview of existing projects see section 10. 
Background info – the four Innomissions 
Denmark is committed to acting on and reducing climate changes and has set goals to: 
70% reduction of greenhouse gas emissions (GHG) in Denmark by 2030 and net-zero emissions by 2050, strengthen the environment and nature, and contribute to increased competitiveness of the Danish businesses and industries. 
To fulfill these goals, the government and all parliamentary parties have defined four missions as stated in the "Green solutions of the future – Strategy for investments in green research, technology, and innovation" and the Research Reserve agreement for 2021. These missions focus on challenges critical for Denmark to address to reach our GHG ambitions. And they present significant opportunities for the Danish economy, drawing on Denmark's competitive advantages and capabilities. With the missions, the government sets a long-term direction for green research, innovation, development, and demonstration, accelerating the development of new green solutions and technologies. This is a strategic research and innovation effort over several years. 
This call text relates to Innomission 4, Circular Economy with a focus on Plastics and Textiles, and is called by the TRACE Partnership. 
2. What is called for?
– Partnership and roadmap
The TRACE partnership invests in ambitious, cross-industrial research and innovation projects that can create new, concrete solutions to issues and challenges towards 2030 and 2050 outlined in the revised roadmap, roadmap and partnership plan (see section 10).
The projects should focus on ambitious results with high-value impact, whether in the form of new knowledge, improved and new processes, systems, products, or solutions. The projects must create societal and/or economic value to enable sustainable transformation related to Circular Economy focused on plastics and textiles within Danish public and private companies and with customers in society, e.g., among citizens, state, regions, and municipalities. The impact of the project results must be assessed from a 2030 or 2050 perspective and support the revised roadmap and partnership plan (see section 10). 
To be considered, a project should comprise active participants in both the project's design, the realization of the project and the operational implementation of results from the project. Furthermore, it should be scalable. Relevant collaborations must also be considered across organizations– including SME & start-up's, research institutions and public institutions. Collaboration with international partners and with SME's - and starts-ups are encouraged. 
We are calling for projects addressing research and innovation themes within Circular Economy, with focus on plastic or textiles. See the Revised Roadmap and the TRACE roadmap. See section 10. 
The following themes within Circular Economy with focus on Plastics and Textiles are A. mandatory and B. encouraged: 
A. Focus on the systemic approach is mandatory 
Essential for the realization of the TRACE partnership goals is the ability to demonstrate, on a new and more advanced scale, collaboration with a systemic approach. This includes collaboration across the value-chains for plastic and textiles involving key stakeholder as well as researchers from different research institutions and private and public organizations – including SMEs and start-ups. While this approach must be applied within individual projects, the new Pool 2 projects are intended to supplement, expand and enable synergy with the existing projects in the TRACE Partnership. 
And 
B. Focus on one or more of the below themes are encouraged: 
Public/private collaboration 
Materials enabling circularity 
Citizen involvement 
Design for circular economy and for longevity 
Data collection and impacts 
Logistics related to take back 
Assessment criteria 
Further information on the prioritizing and assessment of the projects is described in the assessment criteria (see section 10). The threshold for inclusion on the shortlist for full consideration is set by the Partnership Board. For further information about assessment criteria – see below under section 8. The evaluation process is further detailed in section 9. 
Innovation Fund Danmark has granted 106.650.000 DKK to the TRACE Partnership for pool 1 and pool 2 projects in addition to partnership development. Pool 2 projects should at least include one organization that is part of the TRACE partnership. A TRACE Partnership Participant can invite new organizations to join the TRACE Partnership, via project participation in pool 2. Eligible organizations are research institutions or private/public institutions in or outside Denmark, directly involved in the project activities. 
Pool 2 constitutes 44 million DKK and will be allocated to projects involving current and potential new Partnership Participants. 
Upon final grant agreement, any new organization will join the Partnership via an accession agreement to the TRACE Investment Agreement and Partnership Agreement.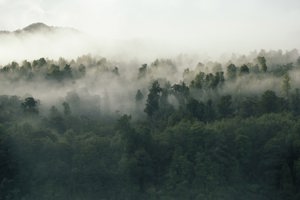 4. What can be applied for?
TRACE may cover a maximum of 67 % of the project's total cost. Applicants must ensure that each partner follow the rules for maximum investment rates as detailed in the guidelines for Grand Solutions and InnoMission partnerships published by Innovation Fund Denmark on December 12, 2019 (see section 10).
5. What are the general overall criteria?
All projects must: 
Include collaboration between academia and public and/or private organizations 
Have a secured co-financing of at least 33% 
Be aligned with the purpose of pool 2 described in the TRACE revised roadmap, the roadmap, and the partnership plan. 
Integration of Society and Systems Analysis concerning the project content. See section 10 
Inclusion of PhD students and Postdocs to address capacity building 
All project participants must participate in relevant TRACE partnership activities such as workshops, conferences, and more. Furthermore, all projects must apply to all processes and systems implemented by the TRACE partnership and must report according to the rules set up in the Investment Agreement by the Innovation Fund Denmark and by the TRACE partnership. 
The project period can last a minimum of 1 year and must be finalized by December 31, 2026. 
6. How much can be applied for?
DKK 44 million will be distributed for projects across the three workstreams. There is a minimum applied amount of DKK 250.000 and there is no maximum applied amount. 
The TRACE partnership does not accept applications where a successful outcome is dependent on receiving additional funding for further research and development (e.g. projects that involve financing in multiple phases). 
Call is open in Filkassen

Deadline for application: April 20, 2023 at 12:00 noon
Expected response date: medio July 2023 
Expected earliest launch date: 3rd quarter 2023 
8. Assessment criteria
All applications will be evaluated on: 
Quality of the idea – the quality of the research and innovation 
Impact – value creation during and after the project 
Quality of execution – efficiency in the project execution and the implementation of the results 
Relevance to the scope and objectives of the TRACE Partnership 
Each of the above assessment criteria is unfolded in a number of points. An overview of all assessment criteria that form the basis for the assessment of the application for Pool 2 funding for the TRACE Partnership is provided in section 10. 
All four criteria are included in the assessment and contribute to the overall assessment. The assessment provided by each evaluator is the reasoned opinion of the evaluator and is not a simple weighted sum of the ratings on the criteria. A project selected for funding cannot have a low rating on any of the four criteria. 
The points that form the basis of each assessment criterion are a guide for the applicant and evaluator as to what can be included in the applicant's statement and the evaluator's assessment. For a given application, some points may be more relevant than others. The assessment on a given criterion is the assessor's overall assessment of the relevant points for the criterion and the given application.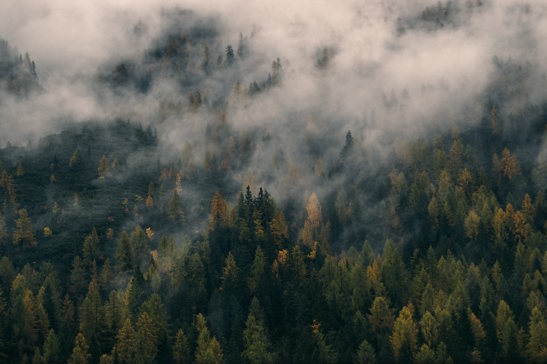 9. Evaluation process
Applications must be submitted via the "filkassen" system, which you find here.
Please follow this guideline, when uploading your application to "filkassen"
Compile all your application documents, except for the budget, into one pdf-file.
"ZIP" the application pdf and budget into one single zip-file.
Upload the zip-file with your application, by accessing the link, clicking the upload button and selecting your file.
When you upload your application, a green box saying "upload complete" should appear. If a message appears with "upload incomplete", please restart your browser and try again or try in a different browser.
You will receive a confirmation of your application upload to your entered contact e-mail. We check for uploaded applications once a day on workdays at 15.00 CET and send out confirmations. It could take some time, so please be patient.
Please note:
Your file should have a name combining Innomission partnership, project acronym and applicant contract person's name (e.g. 'IM1_myprojectacronym_Andersine_And')
If you upload more than one application with the same acronym and applicant name combination, only the most recent application will be evaluated.
If you upload your application in the last hour before deadline and experience technical issues with your upload or access via the link, you must immediately describe and document (e.g. screenshot) your issue in an e-mail to: niels.bech.lukassen@innofond.dk
After the deadline, the link to application upload in "filkassen" will become inactive
10. Application content, guidance and documents
Pool 2 proposals should include the following information and appendixes. 
For questions related to the call text and application documents, please get in touch with the TRACE Mission Director Anette Juhl, aj@im4.dk The secretariat and Mission Director cannot provide advice on the specific content on the application and neither can the Board of Directors.