The goal for TRACE is to contribute to Denmark achieving the national climate targets in the areas of plastics and textiles by 2050. We want to create a Research & Development partnership, where companies and knowledge institutions in interaction with the rest of society and the most talented national and international researchers develop tools and processes to convert traditional linear production/economy/consumption into more circular solutions.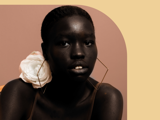 Partnerships
Our ambitious partnership must go across the entire value chain from companies to knowledge institutions, authorities and the market in order to facilitate the transition.
Our DNA
Innovation and technology are part of the DNA of Danish companies, and we have experience that knowledge sharing, collaboration and development belong naturally together and can create great results. This means that at the same time as we can strengthen the climate effort and at the same time as a society achieve a large job and export potential.
TRACE, Vision 2050
In the TRACE roadmap we have described a REGENERATIVE circular society where resources are regrown from sustainable resources at zero or low impact.
Members of the board
Dorethe Nielsen (Chairperson of the board), Vice President at Novo Nordisk - Corporate Environmental Strategy
Henrik Bindslev (Vice-chairperson), Dean at the University of Southern Denmark.
Claus Hélix-Nielsen, Head of Department, Professor DTU, Sustain & President Danish Natural Sciences Academy
Jens Mortensen, Chief Innovation Officer at Marius Pedersen A/S
Lene Dammand Lund, Rector at The Royal Danish Academy
Martin Kjær, Marketing Director, Kentaur,
Sune Dowler Nygaard,  Executive Vice President at Danish Technological Institute.
Søren Hvidkjær, Dean of Research, Copenhagen Business School
Søren Kristiansen, Senior Director Of Technology at LEGO Group.
-
Anette Juhl, Director Trace
Advisory Group
Members as of September 2023
Jacqueline Cramer - Professor in Sustainable and Innovation, Utrecht University
Dr. Ashley Holding - Founder and CEO of Circuvate
Michael Carus - Founder and CEO of nova-institute
Christina Busk -  Director of Sustainability, Plastindustry
Marie Busck - Head of Sustainability – Danish Fashion and Textile
Marie Josephine Mustelin - Political Consultant – Danish Chamber of Commerce
Karin Klitgaard - VP – Confederation of Danish Industries
Connie Hedegaard - Former Danish Minister of Environment and member of EU parliament. Current chairman of Concito and OECD's Round Table for Sustainable Development
Dorethe Nielsen - VP Novo Nordisk and Chairman of the Board, Trace as well as Chairman of the Advisory Group
Henrik Bindslev - Dean of University of Southern Denmark and Vice Chairman of the Board, Trace as well as Vice Chairman of the Advisory Group